New York City, Feb 3–8, 2017
Interaction 17
It was amazing! More than 1,000 design leaders, professionals, and students converged in New York City for IxDA's 10th annual gathering—six days of events, talks, workshops, and awards. We learned, we laughed, we loved. And now we're all looking ahead to Interaction 18 in Lyon, France.
Make it here, make it anywhere
Design in Context
Interaction design happens everywhere. As any thing becomes a surface for interaction, any where becomes a place where design happens. Interaction 17 asks: how does environment shape interaction, and how should we, as designers, respond?
Now at interaction 17
There are no events happening at this time.
Be a part of it
Interaction Week
Main Conference
Mon–Wed, Feb 6–8
The sharpest minds in the industry will share insights and stories to give you new perspectives on your craft and career.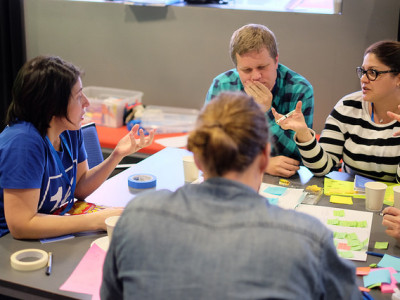 Workshops and Field Trips
Sun, Feb 5
Separate registration required.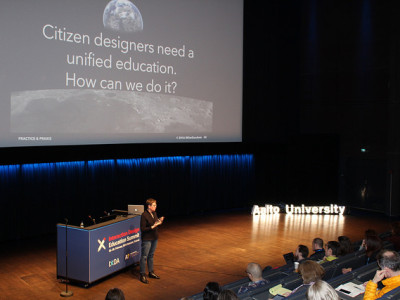 Interaction Design Education Summit
Fri–Sat, Feb 3–4
Separate registration required.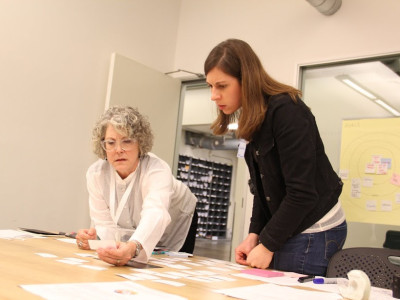 IxDA Local Leader Workshop
Sat, Feb 4
Free registration required.
Top of the heap
The Competitions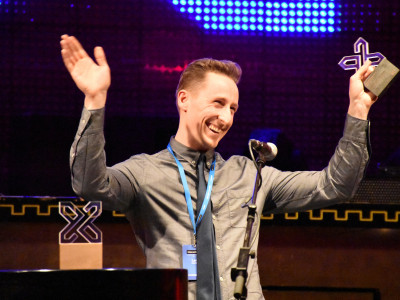 Interaction Awards
Wed, Feb 8
The award show is free with main conference registration; standalone tickets available, too.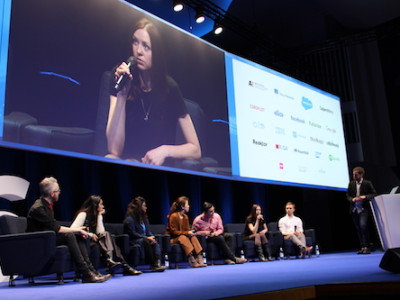 Student Design Challenge
Sun–Tue, Feb 5-7
One design brief, four days, many teams.
New York, New York
Locations
Interaction 17 will take place in New York City's Chelsea neighborhood at the Metropolitan Pavilion, the SVA Theatre, and Fashion Institute of Technology.
Make it there
Delta Airfare Discount


Delta Air Lines is pleased to offer special discounted* airfares for Interaction Week 2017. Enter NMPFJ under Meeting Event Code.
Top of the heap
The competitions
Interaction design awards
IxDA's annual award show celebrates examples of excellence in interaction design across domains, channels, environments, and cultures. Free with a main ticket.
Student design challenge
One design brief, four days, many teams. Design students from around the globe compete to prototype the best solution to a hefty design challenge, with the winner unveiled at the Interaction Awards.