Get a taste of the New York design scene! We've asked a bunch of design studios—all friends and supporters of the New York City IxDA local—to open their doors tonight. Stop by for a drink and a glimpse of how these forward-looking companies do their work (and play).
---
Cooper (8pm–10pm)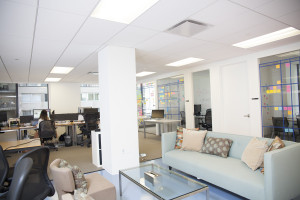 100 Wall Street Suite 502
New York, NY 10005
view map
Since 1992, Cooper has transformed thousands of companies, from startups to Fortune 10s, through design and business strategy and professional education. They've impacted organizations from every industry to make cutting-edge products and services based on a deep understanding of human behaviors, goals, and motivations. Cooper has offices in San Francisco and New York. Find out more about Cooper at cooper.com
* Due to security, attendees must register to participate in Open House at Cooper
---
Method (8pm–10pm)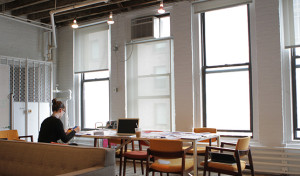 151 Lafayette Street, 5th Floor
New York, NY 10013
view map
Method is a collaborative design studio. We approach design from the needs of the customer, putting them at the heart of the problems we solve and the opportunities we create. We've worked with clients from Google to Nissan and have offices in New York, San Francisco, and London. We seek individuals who are smart, curious, and opinionated; individuals who have the ability to proactively develop points of view across categories for an ever-changing product and service development environment. Feel free to come and check out our office to learn more about what we do. We look forward to meeting you!
---
Moment (8pm–10pm)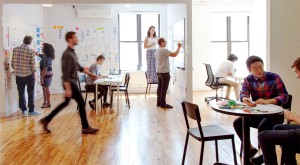 13 Crosby Street, 6th Floor
New York, NY 10013
view map
Moment, known as the design consultancy redefining what lies ahead, has offices in New York and Chicago and has a long track-record of doing innovative work with the world's most recognizable brands. Join them in their New York office to hear about the exciting work they do, as well as the people and culture behind it all. Refreshments will be served. Find out more about Moment at momentdesign.com.
---
Motivate (8pm-10pm)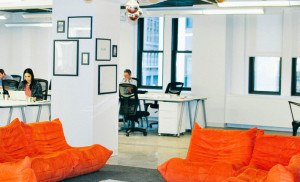 111 John Street, Suite 450, 4th Floor
New York, NY 10018
view map
Motivate-through research, design and staffing, we work with clients to solve brand, product or service problems and create delightful user experiences. Started in 1999 by Mona Patel, Motivate is one of the fastest growing UX agencies with clients from Jet to MTV. Come by and see what Motivate is all about!
---
Perka (8pm–11pm)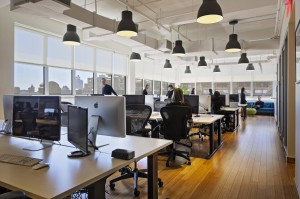 131 Varick St, Floor PH
New York, NY 10013
view map
Perka is a customer relationship platform for small businesses. Since 2011, we've made millions of days a little brighter with free coffees, yoga classes, ice cream cones, and thousands of other ways of saying thanks. We work closely with our sister company Clover (located in Sunnyvale, CA), who are reinventing small business point-of-sale with beautifully-designed hardware and an open, extensible platform. Stop by Perka's headquarters in SoHo for hot chocolate with members of both Clover and Perka's design teams. Try out our products at our penny-candy pop-up shop to see for yourself how we're connecting small businesses with their customers.
---
Reaktor (8pm–11pm)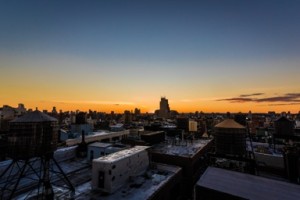 30 W 21st Street, 14th Floor
New York, NY 10010
view map
Reaktor is a Nordic strategy, service and digital product design, engineering, and AI company, with offices in New York, Helsinki, Tokyo, and Amsterdam. Continuing where we left off in Helsinki last year (read: best party) we'll be spending the night in a relaxed and friendly atmosphere, getting to know each other over drinks, with some snacks and a bit of music. We look forward to meeting you! To stay up to date, follow @reaktornow on Twitter.
---
SapientRazorfish (8pm–10pm)
40 Fulton Street, 2nd Floor
New York, NY 10038
view map
---
Smart Design (8pm–10pm)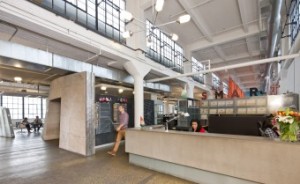 601 West 26th Street, 18th Floor
New York, NY 10001
view map
We bring real life to big ideas. We use design, technology, and strategy to improve people's lives and grow businesses – creating solutions that are meaningful for both. Come by and check out our office to see what we do at Smart Design!
---
ustwo (8pm–10pm)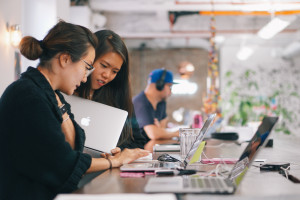 26 Broadway, 16th Floor
New York, NY 10004
view map
Ustwo is a digital studio that work as partners with the biggest, smartest brands – from Google to Sky, Ford, Adidas and DeepMind – to create defining digital products, services and businesses. They invest time, money and passion to learn by doing – creating products for ourselves and the world. Whether their iconic games Monument Valley and Land's End, or innovative technical platform Wayfindr, they create products with passion from conception to launch and beyond. For more information, visit http://ustwo.com/